Your commercial property's landscaping can play an important role in helping clients and customers feel welcome and comfortable when visiting your company. Continue reading to learn how scheduling tractor mowing, garden spraying, and tree disease treatment in Dublin can help maintain the look of your commercial landscaping this season.
Tractor Mowing
To help keep your lawn healthy, prepare it for winter, and ready it for spring, your property's grass should continue to be mowed for as long as it is still growing. If you need help keeping your commercial property's lawn neatly trimmed, then consider taking advantage of tractor mowing services. By hiring professionals who have the equipment and experience to do the job right, you can help ensure that your grass continues to look well-maintained throughout the fall season.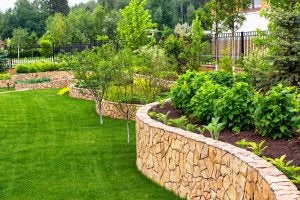 Garden Spraying
Weeds, insects, and other nuisances can mar or damage your property's landscaping, even during the cooler months. If you're dealing with a bug or weed problem on your commercial property, then consider working with a pest control company to treat your lawn and garden areas. By hiring a plant technician to evaluate your property and create a weed or pest treatment plan, you can look forward to benefitting from efficient and knowledgeable garden spraying services that will help protect your plants and keep your property looking its best.
Tree Treatment
Trees are attractive features that can lend shade and natural beauty to your commercial property, but because of how long it can take trees to grow, protecting yours from bugs and diseases should be a priority if you want to keep your landscaping looking well-maintained. If one or more of the trees on your property is showing signs of trouble, such as twig dieback, spotted leaves, white or black coatings on leaves, leaf loss, or cankers, then consider calling for tree disease treatment sooner rather than later. By hiring a professional to diagnose and treat your trees, you may be able to prevent the problem from spreading and stop sick trees from dying.

The landscaping around your commercial property will have a major impact on the overall appeal of your business. If you have let your commercial lawn grow too tall, you may be in need of tractor mowing services . A company that offers weed control and commercial pest control in Dublin can provide you with quality tractor mowing for your turf. To help you prepare for your appointment from a lawn and pest control company, here is a look at some tractor mowing services that can improve your commercial property.
Routine Site Mowing
If you want to make sure that your commercial lawn looks tidy and freshly cut at all times, you may want to schedule routine site mowing from a yard maintenance company. By setting up tractor mowing services at regular intervals, you can make sure that your grass never gets too long. Your lawn maintenance technician can help you determine the ideal interval for your mowing services.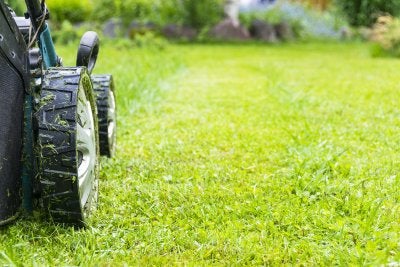 One Time Maintenance
Even if you prefer to maintain your commercial property using your own tools and equipment, your turf could benefit from a one-time maintenance appointment. During a one-time service, a lawn care technician will use a tractor to mow your grass. After your service is concluded, you will find that you have a much easier time keeping up with your commercial lawn's mowing and edging requirements. Setting up tractor mowing services can give you a head start on your routine commercial landscaping.
Easement and Access Road Cutting
Some large commercial properties contain easements or access roads. If the grass along these roadways is not regularly cut, it can quickly overtake the pavement and create a driving hazard. To restore the appearance and safety of your easement or access road, you can set up professional tractor mowing services. Using a tractor, your lawn control technician can quickly cut back any long grass that may be hanging over your road. If you have decided that your commercial property would benefit from a tractor mow, call now to book your appointment.

Spiders are an important part of the ecosystem, but infestations of these arachnids can pose a danger to people. If you're dealing with a spider problem and wonder if you need pest control services in Pleasanton , then watch this video to learn about one family's experience with a brown widow infestation.
A couple in rural Florida was fighting a losing battle against brown widow spiders that had infested their yard. After several failed DIY attempts at exterminating the pests, the family gave in and contacted a professional pest control company. The pest treatment kept the spiders at bay for a few days, until the homeowners realized that the spiders were around their windows. After replacing their home's windows with new, tight window frames and scheduling several lawn spraying pest treatments, the brown widow spiders were finally under control.

A cockroach infestation in Pleasanton can pose a real risk for those who suffer from allergies, asthma, and other respiratory conditions. However, people with these conditions are not the only ones at risk. It's best to seek pest treatment as soon as you can in order to get rid of the roaches and maintain a healthy home environment. Feel free to read ahead if you would like to learn about the potential health effects of a cockroach infestation.
Cockroaches are smelly and unsightly, but they also come with a few health hazards that you should be aware of. They have antigens that can aggravate symptoms of respiratory issues like asthma and allergies, and they can also carry diseases. What's worse is that it's not just the cockroaches themselves that spread antigens—it's also their droppings, body parts, and even their saliva that transmit disease. A cockroach infestation may lead to diseases like salmonella, streptococcus, and polio. If you or a family member suddenly has trouble breathing in the home, you might be dealing with an infestation. Don't wait to call your residential pest control expert to handle this infestation so you and your family can enjoy your health.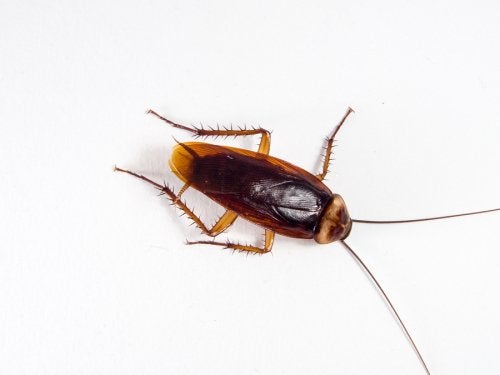 If you're dealing with a pest problem, a successful plan for pest control near Dublin is essential for dealing with the infestation that you already have and preventing future ones. When you have unwanted bugs or rodents living on your property or inside your home or office, there are a few essential steps to take that will help you build an effective pest control strategy.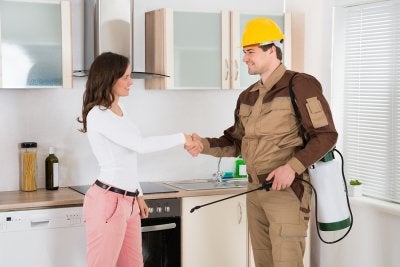 Determine which type of pest is causing the problem.
If you know or suspect that you have a pest problem in your home or building, it's essential to find out which type of rodent or insect you're dealing with so you can seek treatment. Identifying what pest has taken up residence on your property is the best way to begin creating your pest control strategy. If you're unable to see the pest or identify what it is, call a pest control expert. These individuals have several methods for recognizing a particular pest by examining their signs of habitation in your home or using traps if necessary.
Discover which solutions are recommended for your pest problem.
After identifying the pest species, the next step is to learn which methods have proven effective in preventing infestations. Pest removal and control methods can vary greatly depending on the type of infestation that you have. Typically, successful strategies begin with removing food and water sources and blocking entry points. You may also be advised to apply lawn and perimeter treatments and to lay out traps.
Learn what you need to do to eradicate and control the pest.
Once you know what pest is on your property and how to control it, it's time to identify which steps you need to take and the supplies that you will need to do so. Speak with your pest extermination and control expert about what changes need to be made around your home or building, and what pest control treatments he recommends. Also, be sure to inform the exterminator about your family or business' circumstances that may require adjustments to the pest control strategy, such as children or pets that live on or visit your property.

Properly maintaining your commercial property is essential for keeping it safe for you, your clients, and your employees. If your property is overgrown or you've noticed an insect infestation, you can benefit from commercial pest control or tractor mowing services in Pleasanton. By delegating some of the work to a professional commercial maintenance company, you'll have time to focus on other matters while your property is kept neat and bug-free.
If your property has large areas of lawn, mowing it yourself can be tiring, time-consuming, and a hassle. When you choose to hire professional tractor mowing services, you can rest easy knowing that your grass will be trimmed properly and efficiently, whether you want a one-time cut or a regularly scheduled maintenance service.
Cockroach and ant infestations can affect your business' appearance and make it seem unclean. If you suspect that you have an insect infestation on your commercial property, professional pest treatment services can evaluate and control the bugs. Many pest control companies offer environmentally friendly options to eliminate your insect problem quickly and safely.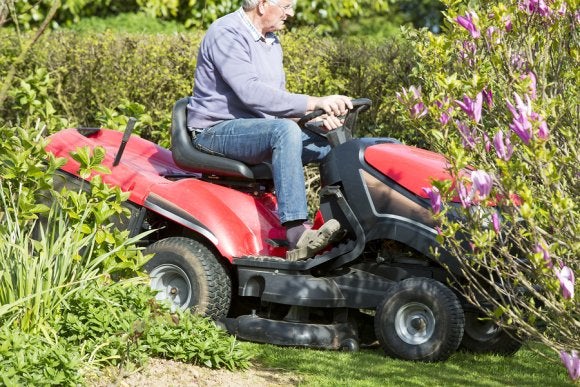 If your yard appears unhealthy due to insect infestations or plant disease, it may benefit from lawn spraying in Dublin as part of a custom lawn care program. Regular pest control services for your property can help keep it protected from unwanted bugs and illness.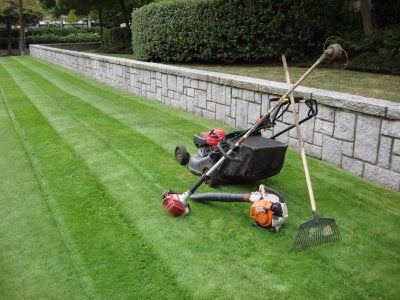 Custom lawn care programs allow you to choose the professional lawn and garden services that will maximize your property's benefit. Services include tractor mowing, weed control, scheduled maintenance, lawn spraying, pest control, and more. Our integrated approach to weed management will help keep your property weed-free and beautiful year-round, and our environmentally friendly spraying services will keep your plants and lawn healthy.
Performance Pest Management specializes in lawn care, pest control, and pest treatment services to keep your property free of insect infestations. Our company's knowledgeable and efficient team of plant technicians has successfully served the Bay Area for more than 35 years with customizable lawn and garden services for both commercial and residential properties.
If you're feeling overwhelmed with maintaining your lawn's neat appearance, you can likely benefit from tractor mowing services in Dublin. Ideal for larger areas without too many tight spaces or steep slopes, tractor mowing services can save you a significant amount of time and trouble when it comes to keeping your property well-kept.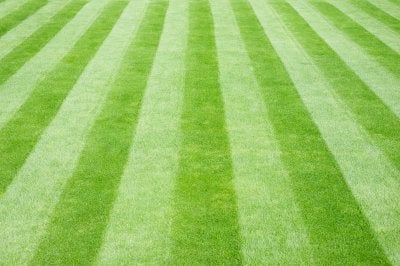 To Save Time and Hassle
Large residential properties, schools, warehouses, and any location with a large amount of lawn space can benefit from tractor mowing services. Lawn care is a sweaty, itchy, time-consuming chore even for smaller lawns, and the bigger your yard or grassy area, the more time you will need to invest in caring for it. Besides saving you time, scheduling tractor mowing services will save you the hassle of maintaining the mowing equipment and paying for any necessary repairs.
For Professional Quality
Professional lawn and garden service companies are the best at what they do, so people who want a beautifully manicured lawn stand to gain a great deal from professional mowing services. An experienced lawn care service will also be able to identify problems with your lawn—for instance, a need for pest control or plant disease treatment—that you may miss until you have a big problem on your hands. Tractor mowing can also leave your lawn looking more attractive than a push mower would, creating broad, clean lines through your trimmed grass. When you schedule tractor mowing services, your landscape contractor will evaluate your property to determine the best equipment and schedule for keeping your lawn at its best.
For Complete Lawn Care
When you choose to hire a custom lawn and garden care maintenance service, you can rest assured that your property's grass will be beautifully cut and professionally maintained on a consistent schedule. Along with weed control, pest treatment, and scheduled maintenance, expert tractor mowing services will keep your lawn looking attractive and healthy while you are busy with work and your daily life.

When you have an exceptionally large lawn, or if you're responsible for mowing an entire commercial property, look for tractor mowing services near Dublin . This fast and convenient way of landscaping your lawn will save you hours of frustration, and these services often have pest treatment options for any trouble areas of your lawn or building.
Tractor mowing services will tailor their services to your needs. If your property needs a one-time mowing for a large event, that can be arranged. When your property is a school or frequently used commercial lawn, tractor mowing can be set up as a scheduled service. These professionals are also able to reach those hard spots of a lawn that cause you the most frustration.
Once your property has been mowed to perfection, you might notice pests and insects start running around. Your tractor mowing company will often have a pest control suggestion or product to help you. Call your commercial pest control company for all the help you'll need for your lawn!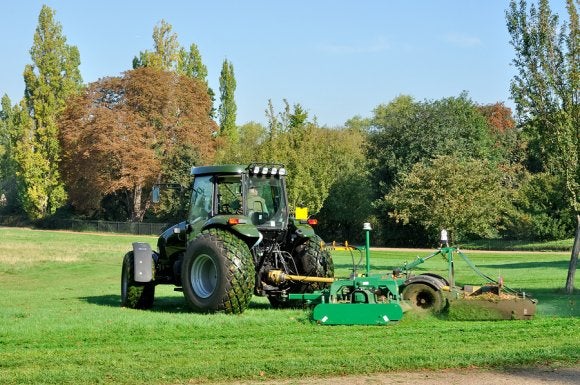 Mowing is an essential step towards ensuring that your lawn remains healthy and green. If you are the owner of a large commercial or residential lot, chances are your mowing takes significant time out of your busy schedule. To get the most out of your lawn care, you may want to hire a lawn services and weed control company in Pleasanton to perform tractor mowing services.
With tractor mowing from a local tree disease treatment and lawn care company, you can ensure that your lawn remains beautifully manicured throughout the seasons. You can choose from a variety of mowing options, including scheduled maintenance services and one-time cuts. By using a tractor to mow your large lot, your weed control professional will be able to perform your lawn cutting services in an efficient and timely manner. In addition, your lawn mowing expert can also provide you with garden spraying and other yard care services. If your lawn looks like it is in need of a trim, be sure to schedule tractor mowing today.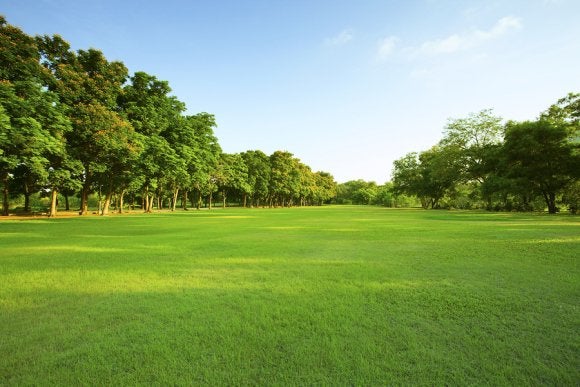 Archives
2018
2017
2016
2015
2014