If you're feeling overwhelmed with maintaining your lawn's neat appearance, you can likely benefit from tractor mowing services in Dublin. Ideal for larger areas without too many tight spaces or steep slopes, tractor mowing services can save you a significant amount of time and trouble when it comes to keeping your property well-kept.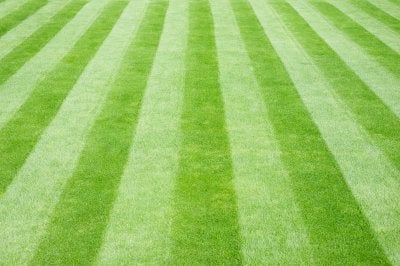 To Save Time and Hassle
Large residential properties, schools, warehouses, and any location with a large amount of lawn space can benefit from tractor mowing services. Lawn care is a sweaty, itchy, time-consuming chore even for smaller lawns, and the bigger your yard or grassy area, the more time you will need to invest in caring for it. Besides saving you time, scheduling tractor mowing services will save you the hassle of maintaining the mowing equipment and paying for any necessary repairs.
For Professional Quality
Professional lawn and garden service companies are the best at what they do, so people who want a beautifully manicured lawn stand to gain a great deal from professional mowing services. An experienced lawn care service will also be able to identify problems with your lawn—for instance, a need for pest control or plant disease treatment—that you may miss until you have a big problem on your hands. Tractor mowing can also leave your lawn looking more attractive than a push mower would, creating broad, clean lines through your trimmed grass. When you schedule tractor mowing services, your landscape contractor will evaluate your property to determine the best equipment and schedule for keeping your lawn at its best.
For Complete Lawn Care
When you choose to hire a custom lawn and garden care maintenance service, you can rest assured that your property's grass will be beautifully cut and professionally maintained on a consistent schedule. Along with weed control, pest treatment, and scheduled maintenance, expert tractor mowing services will keep your lawn looking attractive and healthy while you are busy with work and your daily life.