Your commercial property's landscaping can play an important role in helping clients and customers feel welcome and comfortable when visiting your company. Continue reading to learn how scheduling tractor mowing, garden spraying, and tree disease treatment in Dublin can help maintain the look of your commercial landscaping this season.
Tractor Mowing
To help keep your lawn healthy, prepare it for winter, and ready it for spring, your property's grass should continue to be mowed for as long as it is still growing. If you need help keeping your commercial property's lawn neatly trimmed, then consider taking advantage of tractor mowing services. By hiring professionals who have the equipment and experience to do the job right, you can help ensure that your grass continues to look well-maintained throughout the fall season.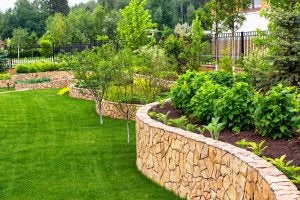 Garden Spraying
Weeds, insects, and other nuisances can mar or damage your property's landscaping, even during the cooler months. If you're dealing with a bug or weed problem on your commercial property, then consider working with a pest control company to treat your lawn and garden areas. By hiring a plant technician to evaluate your property and create a weed or pest treatment plan, you can look forward to benefitting from efficient and knowledgeable garden spraying services that will help protect your plants and keep your property looking its best.
Tree Treatment
Trees are attractive features that can lend shade and natural beauty to your commercial property, but because of how long it can take trees to grow, protecting yours from bugs and diseases should be a priority if you want to keep your landscaping looking well-maintained. If one or more of the trees on your property is showing signs of trouble, such as twig dieback, spotted leaves, white or black coatings on leaves, leaf loss, or cankers, then consider calling for tree disease treatment sooner rather than later. By hiring a professional to diagnose and treat your trees, you may be able to prevent the problem from spreading and stop sick trees from dying.