Trees require regular pruning and maintenance in order to grow healthy and strong. By taking the time to trim and inspect the trees in your yard, you can help to prevent diseases and other serious tree problems. A company that offers weed control and pest control near Dublin will also be able to provide you with a variety of services for your trees. With prompt tree disease diagnoses and pest treatment, you can keep invading pests from destroying the beautiful trees that grow around your property.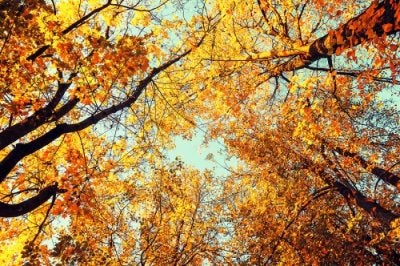 As you are preparing your yard for the upcoming fall and winter seasons, you will need to pay special attention to your trees. Before your trees go dormant this winter, take the time to schedule pruning services with a yard care professional. Pruning trees before the start of the winter months can help them to grow back more vigorously during the spring. Along with routine pruning, you can care for your trees by mulching their root systems and regularly checking for signs of common tree diseases .

Earwigs are among the creepiest bugs that can invade your home and garden. If your home has become infested with a colony of earwigs, trust a residential pest control professional to help you eliminate the issue. Using eco friendly pest control services, your exterminator can provide you with effective insect control for your yard. Before you schedule pest control near Pleasanton , however, you may want to read up on some essential facts about earwigs. Let's take a look at what every homeowner should know about identifying and destroying these bothersome insects.
Identification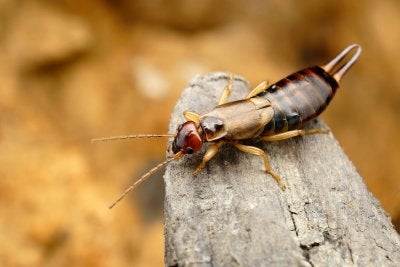 Due to their unique features, earwigs are typically easy to identify. To determine whether you are dealing with an earwig problem in your home, look for insects that have long, brown bodies and characteristic pincers on the back ends of their abdomens. Be careful not to get too close to an earwig, as it can use its pincers to produce a painful pinch.
Habits
Earwigs are mostly nocturnal, which means that they are more likely to become active after the sun has set. When you are searching for an earwig nest around your home or garden, look in sheltered spaces that are protected from direct sunlight. Since earwigs require moisture in order to live and thrive, they may make their nests underneath bathroom sinks and close to other water sources. These nasty critters also like to live underneath fallen leaves or piles of branches.
Elimination
To get rid of earwigs around your property, you will likely need to hire a professional exterminator. Your pest control technician will have access to special extermination methods that are designed to kill off earwig nests at the source. If you want to make sure that your earwig problem does not return in the future, set up regular preventative treatments with your extermination company. By treating earwigs before they can reproduce, you will keep your home free of pests.

When you are setting up commercial pest control services for your business in Pleasanton, you may want to talk to your pest treatment contractor about the possibility of setting up routine weed control services . With routine weed control and plant disease treatment, you will be able to maintain the appeal of your commercial property, while also preventing some common forms of damage.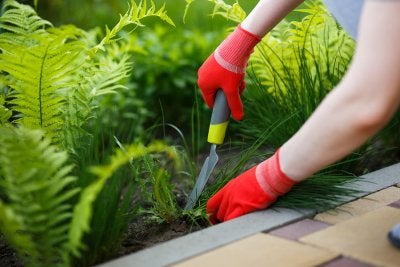 Maintain Curb Appeal
When a prospective client or business partner arrives at your commercial property, he or she will make an initial impression about the overall appeal of your space. Properly maintained trees and landscaping will boost the appearance of your grounds, while also helping to add curb appeal. If you neglect weed control for too long, your commercial property may start to develop an overgrown and untidy appearance.
Prevent Concrete Damage
Tree roots and weeds can damage concrete sidewalks if they are not correctly managed. As tree roots grow and develop, they can start to push up through the sidewalks and other paved surfaces that are located around your property. Since replacing and repairing asphalt can be a costly and time-consuming endeavor, take the time to prevent concrete damage by setting up routine maintenance services for your weeds and tree roots. Having your weeds cut back every few weeks will go a long way towards protecting your concrete.
Avoid Plumbing Issues
Your building's sewer line and water main will be buried deep underneath the ground. If mature trees are allowed to grow too close to your plumbing lines, their roots can grow through the walls of the pipes and cause serious damage. Over the course of several years or even months, tree roots can expand to completely block off a pipe opening. Regular root maintenance will keep tree roots away from your plumbing system and help you to avoid a plumbing emergency.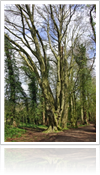 Tree diseases can harm or even kill mature, healthy trees. When you are establishing pest control services for your home in Dublin, ask your technician about the importance of providing tree disease treatment for the trees around your yard. By keeping an eye out for the common signs of tree diseases , you can establish a tree disease diagnosis before the problem has advanced significantly.
A residential pest control and tree disease treatment professional will look for a few common signs and symptoms of diseases in trees. In California, many of the most common tree diseases are fungal infections that cause discoloration to the leaves and bark of the plant. If a tree is diseased, it may have large black or brown spots covering the surfaces of its trunk and limbs. Other common signs of disease include unusually yellowed leaves, falling branches, or a failure to produce leaves altogether. If you are starting to notice unusual symptoms in your trees, contact a pest treatment company right away.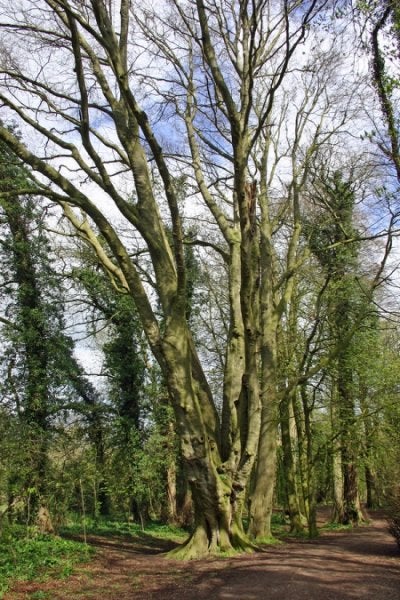 Archives
2018
2017
2016
2015
2014