Earwigs are among the creepiest bugs that can invade your home and garden. If your home has become infested with a colony of earwigs, trust a residential pest control professional to help you eliminate the issue. Using eco friendly pest control services, your exterminator can provide you with effective insect control for your yard. Before you schedule pest control near Pleasanton , however, you may want to read up on some essential facts about earwigs. Let's take a look at what every homeowner should know about identifying and destroying these bothersome insects.
Identification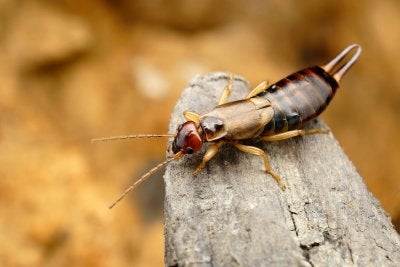 Due to their unique features, earwigs are typically easy to identify. To determine whether you are dealing with an earwig problem in your home, look for insects that have long, brown bodies and characteristic pincers on the back ends of their abdomens. Be careful not to get too close to an earwig, as it can use its pincers to produce a painful pinch.
Habits
Earwigs are mostly nocturnal, which means that they are more likely to become active after the sun has set. When you are searching for an earwig nest around your home or garden, look in sheltered spaces that are protected from direct sunlight. Since earwigs require moisture in order to live and thrive, they may make their nests underneath bathroom sinks and close to other water sources. These nasty critters also like to live underneath fallen leaves or piles of branches.
Elimination
To get rid of earwigs around your property, you will likely need to hire a professional exterminator. Your pest control technician will have access to special extermination methods that are designed to kill off earwig nests at the source. If you want to make sure that your earwig problem does not return in the future, set up regular preventative treatments with your extermination company. By treating earwigs before they can reproduce, you will keep your home free of pests.