When you are setting up commercial pest control services for your business in Pleasanton, you may want to talk to your pest treatment contractor about the possibility of setting up routine weed control services . With routine weed control and plant disease treatment, you will be able to maintain the appeal of your commercial property, while also preventing some common forms of damage.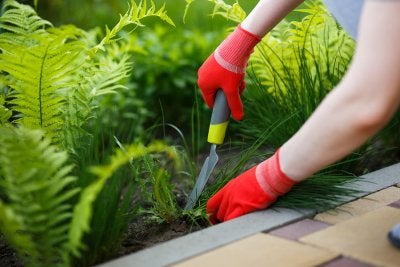 Maintain Curb Appeal
When a prospective client or business partner arrives at your commercial property, he or she will make an initial impression about the overall appeal of your space. Properly maintained trees and landscaping will boost the appearance of your grounds, while also helping to add curb appeal. If you neglect weed control for too long, your commercial property may start to develop an overgrown and untidy appearance.
Prevent Concrete Damage
Tree roots and weeds can damage concrete sidewalks if they are not correctly managed. As tree roots grow and develop, they can start to push up through the sidewalks and other paved surfaces that are located around your property. Since replacing and repairing asphalt can be a costly and time-consuming endeavor, take the time to prevent concrete damage by setting up routine maintenance services for your weeds and tree roots. Having your weeds cut back every few weeks will go a long way towards protecting your concrete.
Avoid Plumbing Issues
Your building's sewer line and water main will be buried deep underneath the ground. If mature trees are allowed to grow too close to your plumbing lines, their roots can grow through the walls of the pipes and cause serious damage. Over the course of several years or even months, tree roots can expand to completely block off a pipe opening. Regular root maintenance will keep tree roots away from your plumbing system and help you to avoid a plumbing emergency.