When the conditions outside are less than ideal, some bugs—known by pest control companies as occasional invaders—will make their way into homes. One of these pests is the silverfish. Keep reading to learn the answers to common questions that pest control services near Pleasanton hear about silverfish infestations.
Why are silverfish in my home?
Silverfish may be in your home due to unfavorable weather conditions outside. Or, considering that these bugs thrive in damp environments, things like high humidity levels or plumbing leaks may serve as invitations for silverfish to make your home theirs. Because they need to be in a moist environment to survive, you are most likely to see these bugs in areas like basements and bathrooms.
Are silverfish infestations dangerous?
Silverfish are not a threat to humans. However, because they like to feed on paper items, they can end up causing damage to items like wallpaper and books. Silverfish might also get into and contaminate food in your pantry.
How can I prevent a silverfish infestation?
As with any pest, one way to help keep silverfish out of your home is to seal up any gaps or cracks that they might use to get inside. Besides creating barriers to keep them out, you can help discourage silverfish from entering your home by removing sources of moisture. To do this, repair any roof or plumbing leaks that you may have, better insulate damp attics and crawlspaces, remove rotting wood, use a dehumidifier, and run your bathroom fans after showers and baths to help control moisture. Lastly, remember to keep your dry goods in bug-proof containers and clean up pantry spills right away.
How can I get rid of a silverfish infestation?
Implementing the preventive steps listed above is a good pest control strategy that might take care of your silverfish problem. However, if they continue to be a nuisance in your home despite taking these steps, then consider hiring a residential pest treatment company for professional insect control services.

Your commercial property's landscaping can play an important role in helping clients and customers feel welcome and comfortable when visiting your company. Continue reading to learn how scheduling tractor mowing, garden spraying, and tree disease treatment in Dublin can help maintain the look of your commercial landscaping this season.
Tractor Mowing
To help keep your lawn healthy, prepare it for winter, and ready it for spring, your property's grass should continue to be mowed for as long as it is still growing. If you need help keeping your commercial property's lawn neatly trimmed, then consider taking advantage of tractor mowing services. By hiring professionals who have the equipment and experience to do the job right, you can help ensure that your grass continues to look well-maintained throughout the fall season.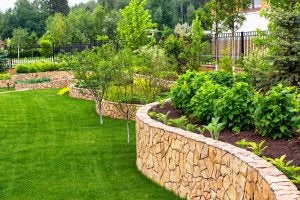 Garden Spraying
Weeds, insects, and other nuisances can mar or damage your property's landscaping, even during the cooler months. If you're dealing with a bug or weed problem on your commercial property, then consider working with a pest control company to treat your lawn and garden areas. By hiring a plant technician to evaluate your property and create a weed or pest treatment plan, you can look forward to benefitting from efficient and knowledgeable garden spraying services that will help protect your plants and keep your property looking its best.
Tree Treatment
Trees are attractive features that can lend shade and natural beauty to your commercial property, but because of how long it can take trees to grow, protecting yours from bugs and diseases should be a priority if you want to keep your landscaping looking well-maintained. If one or more of the trees on your property is showing signs of trouble, such as twig dieback, spotted leaves, white or black coatings on leaves, leaf loss, or cankers, then consider calling for tree disease treatment sooner rather than later. By hiring a professional to diagnose and treat your trees, you may be able to prevent the problem from spreading and stop sick trees from dying.

Cockroach infestations are a common reason why many home and business owners end up hiring professional pest control services . These bugs are despised by many, but what people may not realize is that they can affect human health. If you're dealing with a cockroach infestation in Dublin, then watch this video to learn how cockroaches can affect allergies.
It's typical for people to think of pollen, dust, and animal dander when it comes to allergy and asthma triggers. However, many people don't realize that cockroaches can be triggers, too. The saliva, droppings, and decomposing bodies of these common household pests contain allergen proteins, which are known to trigger allergies and worsen asthma symptoms. A pest control company can inspect your home, determine where cockroaches are present, and then recommend a pest control strategy.

What is Crown Rot?
While it typically doesn't take much to keep a tree happy, it's important to keep an eye on these plants both to ensure that they are healthy and to rule out any tree-related safety hazards. If you're wondering if you may need tree disease treatment in Pleasanton because one or more trees on your property appear unhealthy, then read on to learn about one common tree disease called crown rot.
Recognizing Crown Rot
Crown rot is a fungal disease that tends to develop in areas with dense soils and wet conditions. While this problem typically affects garden plants, it can infect shrubs and trees as well. Crown rot can be tricky to confirm if you aren't experienced in tree disease diagnoses, as it can be similar in appearance to other problems. Also, it can be difficult to notice that there is anything wrong until it is too late, as the disease often produces few outward signs early on. Above ground, a tree that is infected with crown rot may appear drought-stressed, with leaf wilt spreading from one branch outward. At the crown, you might see dark spots in the bark caused by oozing sap or gum. When crown rot attacks the roots, the plant tends to die more slowly than if it attacks the base of the tree. Also, younger trees are more likely to die from crown rot due to their less established root systems.
Treating Crown Rot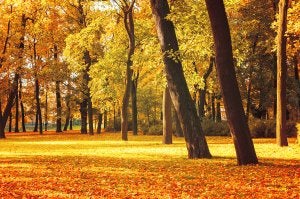 Unfortunately, the successful treatment of crown rot is not an easy task. For this reason, if you suspect that any of your property's trees or plants may be infected with this fungal disease, then you should consider contacting a tree disease treatment company. By hiring an expert for this job, you are more likely to get an accurate diagnosis so you can decide what steps to take next, whether that's treating or removing the tree. Because crown rot can damage the roots of a tree and render it unstable, it may be safest to handle advanced cases of this disease with tree removal.
Archives
2018
2017
2016
2015
2014