A terrific summer landscape starts with spring maintenance. Lawn and tree spraying smothers insects that hibernate over the winter on trees and in grass and keeps pest and spider populations in check. The goal of any lawn and tree spraying program is to control the insect population, not to completely eradicate it. Some insects are actually healthy for your lawn and trees. With a lawn and tree spraying program, you will keep harmful insects and diseases at bay that can affect the health and appearance of your landscaping.
Contact a lawn and tree care provider in San Francisco to discuss your needs and come up with a lawn and tree spraying strategy that will protect your landscape and keep your home looking beautiful. You can also discuss weed control services if your lawn is overrun with shrubby invaders.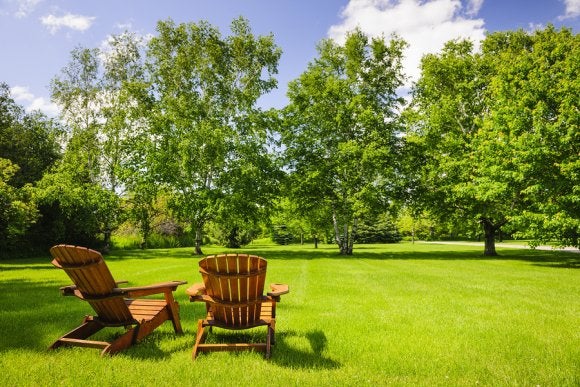 As long as there has been pest control, exterminators have been fighting cockroaches. However, the ways in which pest control experts in San Francisco eliminate cockroaches have changed over the years. Monthly baseboard spray applications are long gone, and long-term residual insecticides are a thing of the past. Today's cockroach warrior is equipped with numerous tools to rid your home or business of cockroaches for good, including bait guns, high-efficiency particulate air (HEPA) vacuums, and eco-friendly pesticides. Here is a look at some of the techniques your Pleasanton pest control provider will use to fight a cockroach infestation.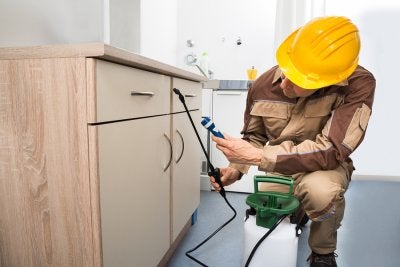 Cockroach Baiting
It's impossible to find and reach all hidden cockroach hangouts, especially in cluttered areas such as the basement and garage. Some roach baits kill slowly and spread through a cockroach colony by passing toxicant through the insect's gut and coming out in its droppings, which cockroach nymphs then feed on and die. There are also bait products that kill cockroaches on contact. Your Pleasanton exterminator will determine which bait is right for your property based on the extent of the roach problem.
HEPA Vacuuming
For extreme cockroach infestations, your pest control technician will likely vacuum high numbers of roaches at a single time before installing bait or insecticide. If going this route, make sure your exterminator uses a HEPA vacuum to prevent the distribution of cockroach allergens within your home or business.
Insecticide Dusts
In addition to baits, insecticide dust is a great addition to a cockroach treatment plan because they can provide treatment to almost all surfaces within a hidden void where cockroaches might travel or live. If you have children or pets and are worried about contact or ingestion, ask your pest control technician about eco-friendly alternatives that are safe for use around children and animals.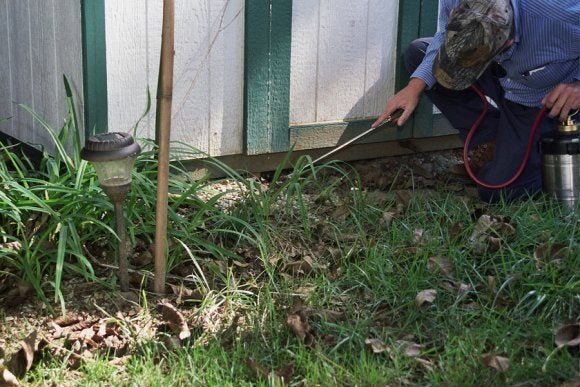 The key to effective and long-term pest treatment is to develop a comprehensive pest control strategy that addresses your specific needs. When developing a pest control strategy for your home or business, an exterminator will perform an evaluation of your property and the pests that are causing problems. The right pest control solution is contingent upon the type of pests you are facing and mitigating factors such as whether you have children and pets or run a commercial business or facility that handles food.
If you want to keep pests at bay for good, schedule a consultation with a pest control provider in San Francisco to develop a comprehensive and unique pest control strategy. Only a trained pest treatment provider can come up with the most comprehensive plan to remove current pests and prevent future problem by addressing the factors unique to your residential or commercial property.

Managing pests on your own can take a lot more time and cost a lot more money than simply hiring a pest control expert in San Francisco . From roaches and spiders to bees, wasps, and flying jackets, there are a number of pests that can make your life less comfortable. The aim of professional pest control is to eliminate these pests and prevent future problems to make your home a safe, comfortable, and healthy environment. To make sure your pest control service goes smoothly, prepare your home for the arrival of the exterminator. Here's how: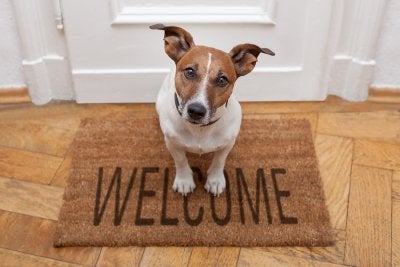 Put Dogs Away
If you have dogs, put them away before the exterminator arrives. If you are dealing with a pest problem inside your home, put your dogs outside while the technician applies treatment inside; vice versa, put dogs in a bedroom or bathroom if the exterminator will be spraying or setting traps outside. Ask your pest control provider about treatments that are safe for pets if you worry about your animals ingesting the spray or powder.
Clean Up
Cleaning your home doesn't impress the exterminator as much as it helps with the application of pest control treatments. Moving boxes, dirty laundry, dishes, and trash can get in the way of treatment and make it harder for the technician to effectively treat the problem. Cleaning up your home will also make for a less attractive environment for pests, which can help prevent future infestations.
Move Furniture
Although you certainly don't have to move all of your furniture, you can help your pest control provider by moving couches, chairs, end tables, and mattresses away from walls. This will give the exterminator more room to apply treatment in hard-to-reach areas where pests frequently harbor and take refuge. Of course you're not required to move anything in preparation for pest control, but it can make treatment more successful.
Archives
2018
2017
2016
2015
2014