Pests in your commercial space can deter customers or even force you to close your doors while you wait for the problem to be treated. If you are concerned about getting rid of cockroaches or other pests throughout your business, you will want to set up services with a company that offers commercial pest control in Dublin . Commercial pest control services will allow you to eliminate your pest problem safely, effectively, and with minimal or no impact to your daily business operations. Here is a look at some important questions to ask when you are setting up pest control services for your commercial space.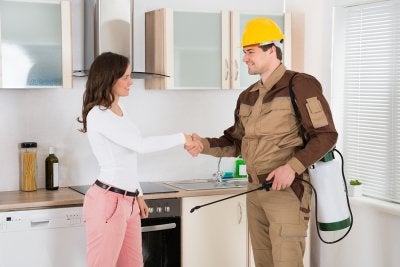 What Are Your Licenses and Certifications?
A commercial pest control provider should be fully licensed and certified by a range of city and state authorities. In order to receive certification, a pest control company must be able to demonstrate that their methods are safe, effective, and in compliance with all regulations. Before you book your pest control services, you will want to make sure that your provider has the necessary certifications.
How Do You Treat Pest Problems?
After verifying the certifications of a pest control provider, you will want to ask the company about their preferred pest control methods. Each type of pest requires specific services, so you will want to make sure that you work with a pest control professional that is willing to create a customized plan for your needs. You will also want to inquire about any chemicals or pesticides that may be used during the procedure.
Do You Offer a Guarantee?
A reputable pest control company will stand behind the effectiveness of their extermination and pest removal services. In preparation for your pest control appointment, it is a terrific idea to ask your company about any guarantees that they may be able to offer you. A company that guarantees the satisfaction of all of their customers will make sure that your pest problem has been completely eradicated.

Residential pest control requires careful planning and services from a licensed pest control provider. Since getting rid of an ant infestation may require several stages of treatment, you will want to talk to your provider of residential pest control serving Pleasanton about the best strategy for treatment. Whether you choose eco friendly pest control or traditional treatments, having a plan will ensure that you get your desired results. Here is a look at the components of a successful pest control strategy .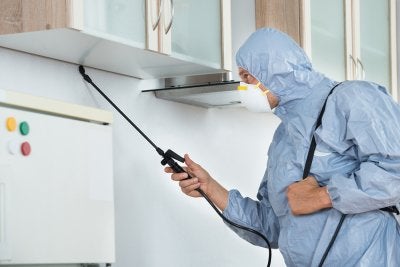 Identifying the Pests
In order to treat pests on your property, you will need to figure out what is causing your problem. Since certain insects, such as termites and ants, have similar characteristics, it will be necessary to call in the professionals for help with identification. Your pest control technician will carefully examine the signs of your pest problem and determine precisely what type of pest has invaded your property. Proper identification will allow your exterminator to figure out the best possible treatment strategy.
Reviewing Treatment Options
After your pest problem has been positively identified, you will be ready to start reviewing different treatment options with your exterminator. Your exterminator will have a range of solutions that are specifically designed for each type of pest. For example, your pest control technician may be able to seal off pest entrances, secure the perimeter of your home, or place traps in strategic locations. Learning about your treatment options will allow you to make an informed choice.
Addressing Your Concerns
A quality pest control professional will take the time to address your concerns before implementing a pest control strategy. If you are a parent, pet owner, or gardener, your pest control technician will need to make sure that your pest control strategy is safe and gentle. With eco friendly pest control methods, you will be able to remove your pest problem safely and without the use of harsh chemicals. Once you have talked about your concerns, you will be ready to start your treatment.

Cockroach extermination is a common service that is performed by companies offering pest control near Dublin. While cockroaches are considered unwanted creatures, there may be some benefits to these creatures. This video explores some of the potential benefits that cockroaches have to offer the environment. Since cockroaches eat many different substances, they are responsible for helping to promote healthy nitrogen in our soils. However, cockroaches in the home can spread salmonella and other harmful diseases.
To set up pest control services for your cockroach-infested property, get in touch with a residential pest control company that works in your local area. A team of exterminators will use state-of-the-art methods during your pest treatment, and your home will be roach-free after your extermination has been completed.

Aspen trees are a beautiful addition to any yard. While aspen trees are typically considered to be very healthy and long living plants, they can be affected by several different diseases. When you are caring for your aspen trees, you will want to remain on the lookout for the signs of aspen canker. Aspen canker is caused by a harmful fungus, which invades the bark of the tree. During your plant disease diagnosis , a pest control professional will look for signs of rounded areas of damage on the surface of the aspen tree's bark. Professional tree disease treatment in Pleasanton will prevent these oval shaped areas of damage from spreading to the rest of the bark.
Rather than attempting to perform your tree disease treatment on your own, you should leave this service to a team of professionals. A company that offers insect pest control and plant pest control will be able to diagnose and treat any disease that is affecting the tress on your property.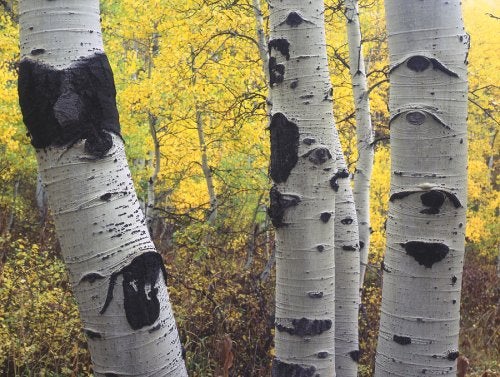 Archives
2018
2017
2016
2015
2014