Screens keep bugs out of the house and pests out of the garden, but they're not invincible. They can wear out over time, leaving your home or garden vulnerable to insect control issues. If you want to stay on top of residential pest control serving Dublin , you should know how to keep your screens together. Watch this video and learn how to patch up your screens.
If you notice a hole in one of your screens as you're surveying your property, you should patch it up immediately. You can start by cutting a square around the broken part of the screen. Make sure the hole is about half an inch away from the frame, and then center a new patch of screen over the damaged area. Add some glue to secure the new section, and spread the glue with a wooden stick. Now enjoy and take care of your newly fixed screen.

A cockroach infestation in Pleasanton can pose a real risk for those who suffer from allergies, asthma, and other respiratory conditions. However, people with these conditions are not the only ones at risk. It's best to seek pest treatment as soon as you can in order to get rid of the roaches and maintain a healthy home environment. Feel free to read ahead if you would like to learn about the potential health effects of a cockroach infestation.
Cockroaches are smelly and unsightly, but they also come with a few health hazards that you should be aware of. They have antigens that can aggravate symptoms of respiratory issues like asthma and allergies, and they can also carry diseases. What's worse is that it's not just the cockroaches themselves that spread antigens—it's also their droppings, body parts, and even their saliva that transmit disease. A cockroach infestation may lead to diseases like salmonella, streptococcus, and polio. If you or a family member suddenly has trouble breathing in the home, you might be dealing with an infestation. Don't wait to call your residential pest control expert to handle this infestation so you and your family can enjoy your health.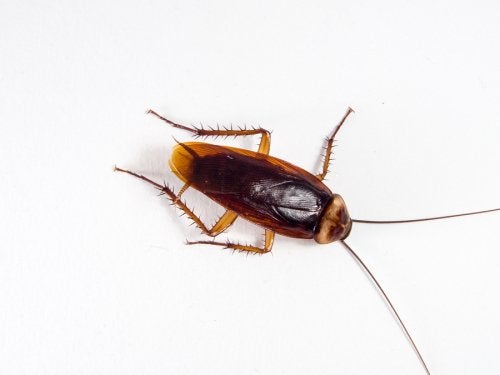 Did you recently require pest removal services near Dublin ? If so, then you may be looking for ways to avoid future bug infestations. Removing food sources is a critical component when it comes to insect control, and pantries are one of the best places for pests to find food. Continue reading for tips on bug-proofing your pantry items to help protect your home from pests.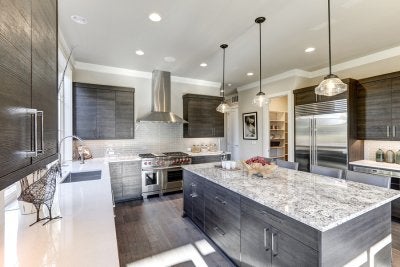 Invest in New Storage
Pantry pests can easily make their way through many forms of commercial food packaging. Also, it can be difficult or impossible to seal off many food items once the packaging has been opened. For these reasons, purchasing proper storage for your dry goods is an important part of household pest control. Opt for anything that is made of glass or heavy plastic, and that comes with a tight-fitting lid.
Inspect Your New Groceries
Many homeowners don't realize that it's common for pantry pests to be brought into the home in food that has already been infested. Because of this, it's critical to take a close look at your new pantry items as you bring them home. Before or as you transfer the goods into your storage containers, keep an eye out for bugs and egg casings and discard or return anything that is infested.
Add a Bay Leaf
If you want to take an extra measure to help make your pantry goods less appealing to pests, then just add a bay leaf to each of your food storage canisters. This herb has a pungent smell that will cause a wide range of pantry pests to look elsewhere for food.
Keep Your Pantry Clean
If you have a busy household and especially if you have any young kids, then food spills may be a regular event at home. To practice good pest control and to help keep your food bug-free, quickly clean up spills that occur on the floor or shelving of your pantry area. The longer you leave spilled food, the more likely it is to attract pests.

When it comes to insect control for commercial buildings , pest proofing strategies are essential. Consider the following pest proofing tips to help avoid the need for commercial pest control in Pleasanton.
Start by examining your waste disposal methods. Garbage should be sealed, kept in airtight receptacles, and disposed of regularly. Cleanliness is another important part of commercial pest control, so be sure that your facility is cleaned consistently. For some industries, daily cleaning can be essential. Next, keep an eye out for leaky pipes and plumbing fixtures, and have a commercial plumber inspect your building's plumbing system for problems. This step is important because having excess water around is a sure way to make your building more attractive to bugs.
Limiting access to your building is a critical component of a successful pest control strategy. To help keep insects outdoors, inspect your building's exterior for any holes, cracks, and damage that may allow insects to make their way inside, and then repair these as needed.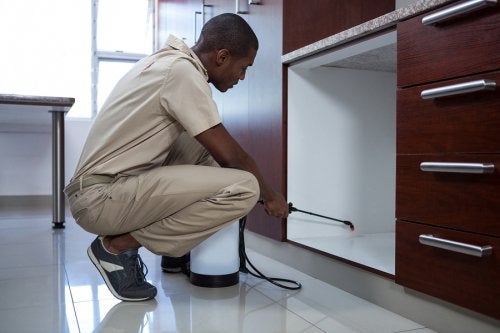 Archives
2018
2017
2016
2015
2014