Cockroaches are among the most dreaded pests that can enter and invade your home. When you notice even a single cockroach scurrying around your house, this is a sign that you may have a full blown cockroach infestation on your hands. A company that offers residential pest control and pest removal services serving Dublin will have the tools needed to remove your cockroach problem safely and effectively. Rather than wondering whether you have been able to wipe out your cockroach problem on your own, you will want to hire a professional pest control company to do the work for you. Here is a closer look at what every homeowner needs to know about cockroaches.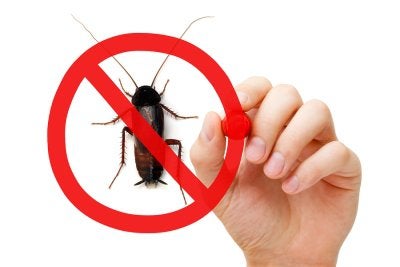 Cockroaches Are Looking for Food and Shelter
When a cockroach colony invades your home, they will be looking for the elements that they need to survive. Like other living creatures, cockroaches require food, water, and shelter in order to live and thrive. By failing to lock up food sources or leaving cracks in your doorways, you may be accidentally inviting cockroaches into your home.
Cockroaches Live in Large Colonies
If you have only spotted one or two cockroaches around your home, you may think that you do not have a significant insect problem. However, the presence of even a single cockroach can signal a massive infestation on your property. Since cockroaches prefer to live in large colonies, spotting one cockroach means that there are hundreds of others hiding around your home.
Cockroaches Spread Harmful Diseases
A cockroach infestation is a significant health hazard for any household. Cockroaches live and breed in unsanitary areas, which can cause them to carry harmful diseases, such as E. coli, salmonella, and other bacteria. Cockroaches are also known to contribute to indoor allergy symptoms. When you hire a professional extermination company to take care of your cockroach problem, you will be able to ensure that the health and safety of your family is protected.

Scientists have found that ants can behave as both fluid and solid materials. In this video from The New York Times, you will take a glimpse at the amazing physical properties of ants. When working in the lab, scientists were able to observe all of the amazing ways that ant qualities behave when they encounter different obstacles. Understanding the behavior of ants can help you eliminate an ant infestation near Dublin.
If you have started to notice ants around your home, do not hesitate to set up residential pest control services. A team of pest control experts can help you choose the pest removal services that are right for your property. Professional pest removal will help you take care of your ant problem in the best manner possible.

When you see a cockroach skittering across your floor or a trail of ants in your sink, you may not think it necessary to call a pest control company right away. However, you may be looking at just the beginning of an ant or cockroach infestation. Whether you see one or 20 pests in your home or office, you should call for pest control services in Dublin, CA as soon as possible.
Many pests carry diseases and destruction with them. For example, cockroaches can carry E coli and salmonella, and they can increase breathing problems in asthma and allergy-sufferers. Ants contaminate food; bees and wasps can cause allergic reactions; and ticks can bring on Lyme disease. These pests and others can also cause significant damage to your home or building by making nests and burrowing in fixtures. The longer these pests are allowed to linger in your space, then the more damage they can cause to you and your home or building. Call your pest control company right away to get rid of these dangerous and annoying pests.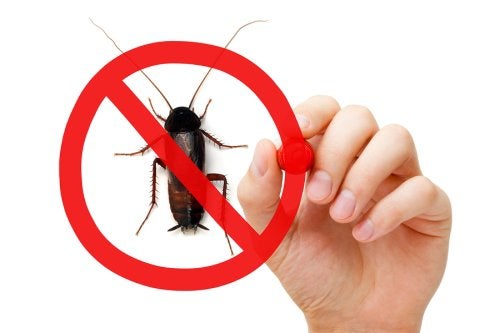 There are many ways to control pests that enter your office or commercial building, such as cleaning up after your employees and hiring a commercial pest control company. For the health and wellbeing of your employees, customers, and business, you must do everything you can to keep the pests from invading your office . Continue reading for a few tips to control a cockroach or ant infestation near Dublin, CA.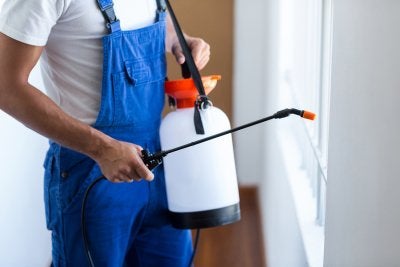 Tip #1: Clean Up Often
It is essential that your office be regularly cleaned. This action helps prevent and control pests, but it also keeps your employees and customers much happier and willing to do business. Ensure that your employees and customers throw away their trash by setting up convenient trashcans throughout the office. Hire a commercial cleaner that will come into your office once a week or more to vacuum, empty trashcans, and dust throughout the space. These various steps will deter pests from making a home in your office because they will not have access to food or trash.
Tip #2: Inspect Regularly
Along with ensuring your employees clean up after themselves, encourage them to keep an eye out for pests or nests. Check dark or rarely-used areas, and make this step a part of your regular opening or closing duties. Various pest may hide or form nests in these areas; by checking on them, cleaning them, and looking for pests, you can deter any insects or other pests that might think it is a good place to hide.
Tip 3: Hire Pest Control
Whether your office has had a problem with pests or not, it is a good idea to have a pest control expert on hand. These professionals will know the correct areas of your office to inspect, and they will know what a pest or cockroach infestation looks like. Ask your pest control experts if there are maintenance and pest management programs set up to control the pests that might try to invade your office.
Archives
2018
2017
2016
2015
2014