The winter season has arrived, and cooler temperatures may bring unwanted pests into your house. When winter pests come indoors, your best line of defense is to schedule professional pest control services . From cockroach extermination to rodent control and more, your pest control company can offer a full range of pest control services in Dublin. By taking care of seasonal pest issues before they get serious, you can ensure that you and your loved ones will not be faced with an infestation during the holiday season. To help you manage your seasonal pest control needs, here is a quick overview of some of the most common winter pest issues.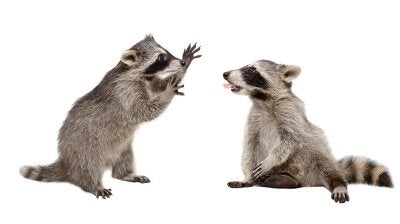 Rodents
During the winter season, rodents are among the most common types of pests that may seek shelter in your house . As outdoor temperatures drop, rats and mice may seek warmth and shelter in your indoor spaces. When rodents take up residence in your property, you may find droppings, nests, and other signs of an infestation. Rodents can cause serious health issues for you and your loved ones, so it is important to take care of a rodent problem before it becomes a serious issue.
Cockroaches
Cockroaches are another common type of pest that may enter your home during the winter months. These nasty insects may find entrance to your home through tiny holes in your windows, screens, and doors. A cockroach infestation can cause your pantry and food supply to become contaminated with dangerous bacteria. Additionally, exposure to cockroach allergens has been linked to respiratory allergies, asthma, and other health concerns. With pest control services, you can eliminate a cockroach problem for good.
Occasional Invaders
Along with common pests, such as rodents and cockroaches, you may also find pests known as occasional invaders in your home during the winter season. For example, birds, raccoons, and other wildlife may infiltrate your attic or crawlspaces. These types of pests can quickly cause significant property damage to your home. For assistance with your seasonal pest issues, you should be sure to contact a pest control company at the first sign of an infestation.

In order to keep your lawn and plants looking their best, it is important to protect your garden spaces from pests and diseases. When you are looking for an effective garden management strategy, you may want to consider garden and lawn spraying from Performance Pest Management . Along with our pest treatment services, we also offer a range of services that can help ensure that your plants are able to thrive. When you schedule spraying services, your appointment will begin with a full assessment of your pest and weed control needs. After we have evaluated what type of spraying will be most effective for your landscaping, we will apply a safe and effective product to all of your garden spaces. With help from our company offering pest control near Pleasanton, you will be able to keep your yard in green and healthy condition, throughout the seasons. We look forward to assisting you with all of your pest control and yard care needs.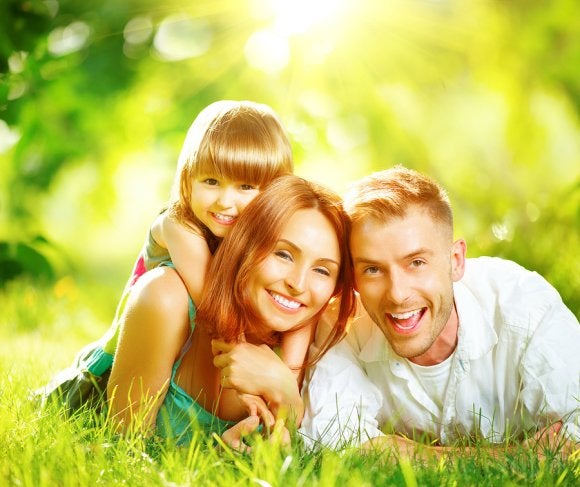 Your home's landscaping plays a major role in the curb appeal and value of your property. Whether you are planning on selling your home, or are simply seeking a more effective plant management strategy, it is important to be on the lookout for some common tree and plant diseases. Along with weed control, plant disease treatment is among the most important types of professional garden management services that you can schedule for your home. A company offering pest control near Pleasanton can assist you with a full range of pest treatment and plant disease diagnosis services for your property. To help you decide when it is time to contact your yard and pest treatment company, here is a closer look at some of the most common plant diseases.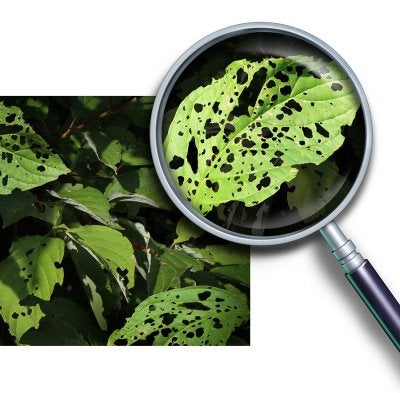 Leaf Spot
Leaf spot is a disease that can affect many different trees and plants in your garden. When a plant is affected by leaf spot , you may find that the leaves of the diseased plant show signs of black or brownish spots. These spots are typically ringed by yellow markings. Leaf spot can often be treated with topical treatments that are applied to the surface of the leaf, itself.
Downy or Powdery Mildew
Mildew is another common disease that can be found in plants and trees around the country. In the winter months, cooler temperatures and high humidity can cause mildew to form on the leaves of a plant. Downy mildew usually appears as light brown spots, whereas powdery mildew will leave a light dusting of white powder on the surface of a leaf. Mildew can also indicate the presence of other diseases on a plant's structure.
Damping Off
During the winter and spring seasons, excessive rainfall and humidity can cause a disease that is commonly known as damping off. Damping off occurs when fungi begin to grow in very damp soil. The spores of the fungus will begin to grow on the roots and base of a plant, causing serious damage around the soil line. Your pest management professional can diagnose and eliminate any disease that is plaguing the plants on your property.

If you have a pest problem in your home, you should be sure to leave your pest treatment to the professionals. With the help of an experienced exterminator near Pleasanton , you will have the peace of mind that comes from knowing that your pest removal is in the hands of experts.
When choosing a pest control professional, be sure to check that the exterminator is fully licensed and insured. In addition, you may also want to ask your residential pest control company about any guarantees that are offered with each service. For a thorough look at some helpful tips for hiring a pest control professional, take a look at this brief video.

Bed bugs are among the most feared pests that can invade a home. With bed bug infestations on the rise in California, it is essential to hire an exterminator in Dublin at the first sign that you may have a bed bug problem. When bed bugs invade a home, they can be very difficult to remove. To ensure that you are not plagued by painful itchy bites, you can hire an exterminator for professional pest control treatment. To help you decide when it is time to schedule residential pest control here is a look at some of the top signs of a bed bug problem.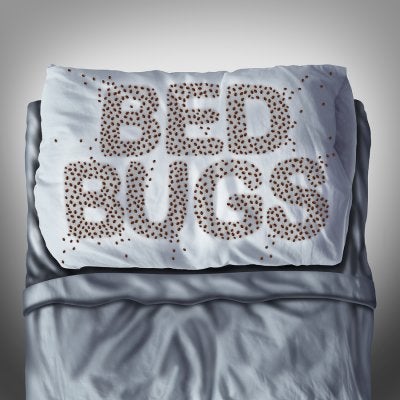 Reddish Stains
When you are inspecting your home for the signs of a bed bug problem , you will want to check your bedding and mattresses for reddish or brown stains. When bed bugs feed on a host's blood, they will leave stains behind. If you notice unusual dark spots on your bed, this could be an indicator that you have a bed bug problem.
Live Bugs
Along with looking for bed bug stains, you may also want to check for live bugs on your bedding, mattresses, and furniture. Bed bugs can be identified by their oval shape and brown or reddish coloring. In addition, a bed bug is wingless and about five millimeters in length. Since bed bugs are typically active at night, you may notice more signs of bugs during the evening hours. If you spot a live bed bug in your home, schedule pest control services immediately.
Discarded Eggshells
If a bed bug colony takes up residence in your home, the number of bugs in your household will quickly multiply as they lay hundreds of eggs. To inspect for the signs of a bed bug infestation, you can look for discarded eggshells. These will often be located near or on your mattress.

Mowing is an essential step towards ensuring that your lawn remains healthy and green. If you are the owner of a large commercial or residential lot, chances are your mowing takes significant time out of your busy schedule. To get the most out of your lawn care, you may want to hire a lawn services and weed control company in Pleasanton to perform tractor mowing services.
With tractor mowing from a local tree disease treatment and lawn care company, you can ensure that your lawn remains beautifully manicured throughout the seasons. You can choose from a variety of mowing options, including scheduled maintenance services and one-time cuts. By using a tractor to mow your large lot, your weed control professional will be able to perform your lawn cutting services in an efficient and timely manner. In addition, your lawn mowing expert can also provide you with garden spraying and other yard care services. If your lawn looks like it is in need of a trim, be sure to schedule tractor mowing today.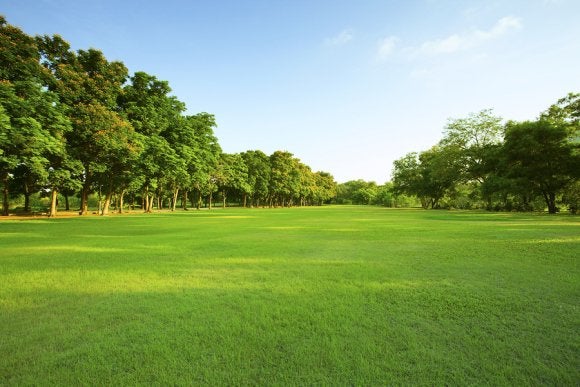 If your home has been invaded with bothersome pests, it is important to leave your pest treatment to the professionals. From rats and mice to borrowing pests and more, an experienced exterminator in Pleasanton will have the knowledge and tools needed to remove your pest problem for good. To ensure that you have the best possible experience with your pest control, it is a great idea to do your research before you hire an exterminator near you. To help you schedule your next pest treatment, here is a look at some important factors to consider when you are hiring an exterminator.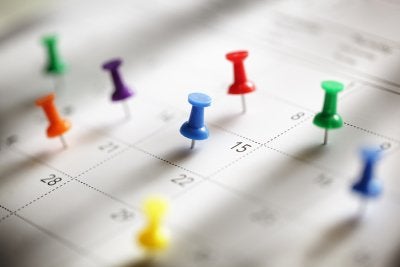 Licensing and Bonding
When you are hiring an exterminator for your home or property, one of the first factors that you should consider is the licensing and bonding that is held by the contractor or company. In order to legally perform pest control services, an exterminator must be licensed by a state or federal agency. When you hire an exterminator with the proper credentials, you can book your services with confidence.
Pest Management Plans
As you are scheduling pest control services, you should be sure to ask about creating a pest control plan for your property. A highly qualified exterminator will be able to identify the specific pests that are plaguing your home, and will create a treatment strategy that is tailored to your needs. With a detailed pest management plan, you and your exterminator will be able to communicate clearly and effectively about your property and your services.
Local References
It is a great idea to check out an exterminator's reviews and references before you book pest control services. A top-quality exterminator in your area will have a great track record with other clients in your local community. By doing your research before you book your appointment, you can help ensure that your pest problem will soon be gone for good.

Weeds and pests are familiar problems for any property owner. In addition to being unsightly, weeds can affect the other plants in your landscaping. If you have noticed that your garden or lawn is not as healthy as it should be, this could be a sign that you have a pest control or weed problem in your yard. For help eliminating garden problems like weeds, you may want to hire an exterminator near Dublin to perform weed control services . With quality lawn spraying, you will be able to remove weeds from your property. To hear a few weed control tips, check out this informative video clip.

If you are a pet owner, chances are that your furry friend may have brought fleas into your home at one point or another. When your home becomes infested with fleas, you may notice itchy or painful bites along your arms and legs. To take care of your flea problem, it is a good idea to schedule pest treatment in Dublin at the first sign of an issue. An exterminator offering pest control near you will be able to create a customized treatment plan for your flea problem. Continue reading for a closer look at what you need to know about pest removal services for fleas.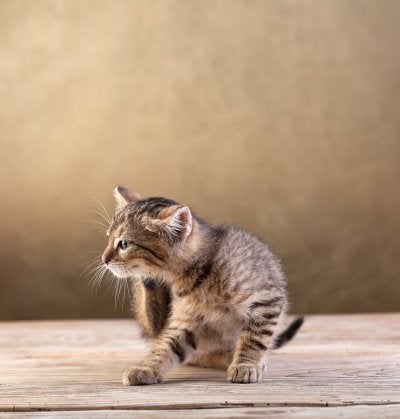 Flea Behavior
When you are removing fleas from your property , it is a great idea to learn more about the lifestyle and behavior of these bothersome pests. Typically, a single flea can live for up to 100 days or longer. During this time, a female flea can lay as many as 500 eggs. Since fleas are incredible jumpers, they are able to travel as high as eight feet in the air.
Flea Habitat
Along with identifying the behavior of fleas, it is also helpful to understand a flea's preferred habitat. Fleas prefer to live in the fur of household pets or other animals. A pet's fur provides the shelter that a flea needs to survive. However, they may also be found in furniture and bedding. Once a flea finds a host, it will feed on the host's blood, leaving itchy bites behind.
Flea Threats
While fleas may seem like a minor nuisance for you or your pets, a flea problem can actually pose serious health threats to your family. For example, fleas are able to transmit harmful diseases, such as the bubonic plague. In addition, fleas can also create an allergic reaction that is called flea allergy dermatitis. To ensure that these health issues do not threaten you or your loved ones, you should be sure to schedule flea extermination at the first sign of a flea infestation.

Cockroaches are familiar pests for households around the world. If you have noticed these nasty bugs in your home, you should be sure to hire an exterminator near Dublin to perform professional pest treatment services. To get the most out of your cockroach control, it is a great idea to identify the specific type of roach that has invaded your property. One of the most common types of cockroaches is the American cockroach. These insects are fairly large, and are reddish brown in color. Along with this common type of roach, you may also find brown-banded cockroaches or German cockroaches in your home. Since each type of cockroach has its own lifecycle and breeding habits, cockroach identification is among the most essential steps of pest treatment. When you have an experienced residential pest control professional from your local area on your side, you can feel great knowing that your cockroach problem will be completely eliminated.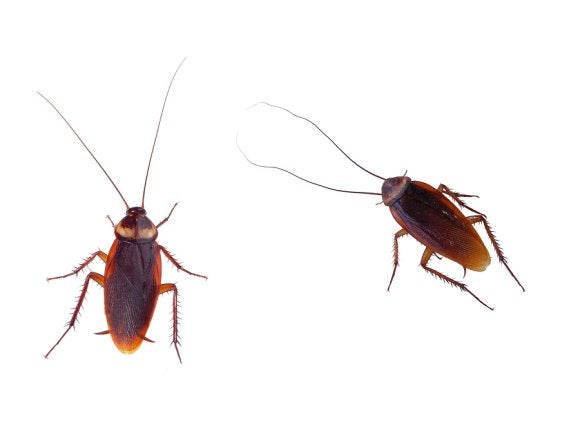 Archives
2018
2017
2016
2015
2014