For many people, just the sight of cockroaches is disturbing enough for them to call a pest control company. However, these bugs can be more than unsightly. If you've seen some of these pests in your home and you're unsure if you should call for cockroach extermination in Dublin , then keep reading to learn how these vermin can affect your family's health.
They Can Spread Germs
The feeling of disgust that many people feel when they see a cockroach is not unjustified. These insects are known to spread a variety of human pathogens, such as salmonella, E. coli, and giardia. Cockroaches typically spread germs by crawling around in unsanitary areas and collecting bacteria and parasites on their legs. Then, as they crawl across tables and countertops at night, they can leave behind pathogens that may later be contracted by people.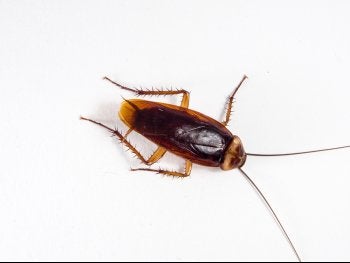 They Can Trigger Allergies
It's bad enough that cockroaches can spread a variety of germs and diseases, but there is another health threat for you to consider. Cockroaches can trigger allergy symptoms in sensitive individuals, and they can also exacerbate asthma symptoms. The allergen trigger can be found in cockroach saliva, droppings, and decomposing bodies, and it can be particularly problematic for children. For these reasons, contacting a professional pest treatment company about your cockroach infestation can be a smart way to protect your family's health.
They're Hard to Get Rid Of
Unfortunately for many homeowners, cockroaches are incredibly resilient, rendering many amateur attempts at extermination unsuccessful. If you have a cockroach problem that you want to eliminate as soon as possible, then consider calling a local pest control company. To help make your home less hospitable for cockroaches in the future, seal up all possible entryways, such as drains, light sockets, and gaps around your home's exterior. Also, remove sources of moisture, such as leaky pipes and dripping faucets. Finally, maintain a clean home by washing food dishes immediately, cleaning crumbs from eating surfaces, and vacuuming regularly.