Are you looking for a professional service that can perform lawn care services in Dublin for your large property? The benefits of professional lawn care, including pest control and tree disease treatment, are numerous. Not only will professionals use safe and effective methods to treat your lawn or larger outdoor property, but they will also save you time and effort. Keep reading to learn more about the benefits of hiring a professional lawn care service.
Equipment Management
Have you ever had your lawn mower or tractor mower break on you? It's frustrating to deal with this kind of machinery on a hot summer's day, and it can be difficult to fix without the proper expertise. By hiring a professional lawn care service, you no longer have to spend your precious Saturdays figuring out what's wrong with your lawn care machinery. And you won't feel any pressure to upgrade to the latest technology. Your lawn care service will already be equipped with the best tools possible for taking care of your lawn.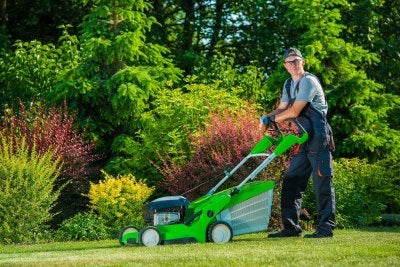 All-in-One Service
Some people enjoy mowing the lawn, but few people can honestly say they look forward to mowing large tracts of land, doctoring trees, and dealing with lawn pests. Leave this long list of necessary services to a professional so that you can get your free time back. Not only will a professional do it in half the time, but he will also have the knowledge and expertise to ensure that it's done right every time so your outdoor area stays looking fresh, healthy, and cared for.
Solutions for Problematic Areas
Do you have bare spots on your property that just won't grow? Or perhaps pests have taken over your territory. A professional can identify the problem with your lawn and quickly provide a solution. Pest control, plant disease diagnosis, and lawn spraying are all part of the repertoire of a professional lawn care or pest management service. When your lawn has left you stumped or bewildered, a professional can help.