Spring is just around the corner, and your property is still trying to get over the cold snaps of winter. Lawn spraying , along with commercial pest control, is important to help bring your lawn back to life. A landscaping and/or pest management company in Dublin can help you get started on the best ways to get your property ready for spring. Until then, here are a few tips for getting your lawn ready for the warmer weather ahead.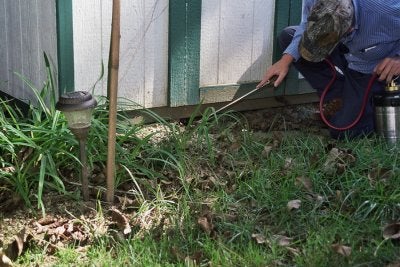 Remove the Thatch
Thatch is all of the old grass stems, leaves, and everything else that might've accumulated during the winter. When your lawn is covered in all of this dead weight, sunlight and moisture can't reach the roots. The easiest way to remove thatch is to mow it and dispose of the clippings. If you have a compost pile, old thatch would be a perfect addition. Depending on the size of your property, you might benefit from tractor mowing services. These professionals can mow, collect, and dispose of the thatch quickly and efficiently. Also, they can probably offer you advice and/or help you landscape your lawn.
Let It Breathe
On top of the thatch covering your property, after a long winter the ground needs to breathe. Soil can become packed and hard from the elements of winter, and trying to plant new grass or trees will be that much more difficult. There are machines called core aerators that can break up your soil and get the nutrients and air flowing again. Once you've aerated the soil, you can plant your grass, trees, and flowers.
Weed Control
One of the biggest battles a gardener or landscaper will face is weeds. Before the temperature gets too warm, and after you've aerated the soil, add a weed control product. If you're not positive which is the best product, ask your pest control company for recommendations. Also, if you're planting grass, most weed control products will kill it. Decide beforehand how you wish to landscape your property and treat it before spring.