Springtime means many things: warmer temperatures, blooming flowers, and a reprieve from the winter. Even though Spring means mostly good things, it also brings about many unwanted pests and critters. Depending on the type of pest, many different areas of any property can be affected. From trees to lawns to a freshly planted garden, pests can easily destroy your landscape. Pest removal services can be used to prevent such damage, all while being minimally invasive to your yard. With proper preparation and pest control near San Jose, CA however, your property will be just as beautiful as ever come springtime. This article will provide you with some helpful tips to get your yard ready for the spring—and the pests that may arrive as well.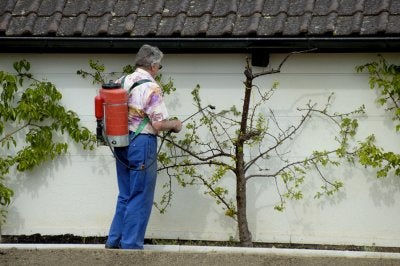 Know What to Expect
Certain pests or bugs may be attracted to certain things. When planning your springtime planting, do a little bit of research to help you figure out what you might be bringing into your yard. A simple Internet search can help identify what plants or trees are attractive to unwanted visitors. This will also help in removing them from your property.
Take Extra Steps in Preparation
Lawn spraying or other types of preventative measures can make it much easier to rid your yard of pests. Pack rats are a common infestation in many yards, so be sure to close off any areas where they can make a habitat. Using a fencing material to cover any holes around the property can keep pests out.
Hire Professionals
In most cases, hiring professionals is the best way to ensure that your property will be ready for the spring. Businesses that offer pest control services are the leading experts in knowing what you and your property might be up against. You can be assured that no part of your property will be vulnerable to pests come springtime when hiring local professionals to take care of all your pest control needs.