Few people enjoy the shock of finding a bug or other type of pest in the home that they work so hard to maintain, and yet it happens all the time. While some of these pests mind their own business, others are dangerous and warrant an immediate call for residential pest control serving Dublin. It helps to be familiar with the different types of pests you may find in your home so you can find the source of the problem and call for pest services immediately. Keep reading if you would like to find out how to determine if there are earwigs in your home.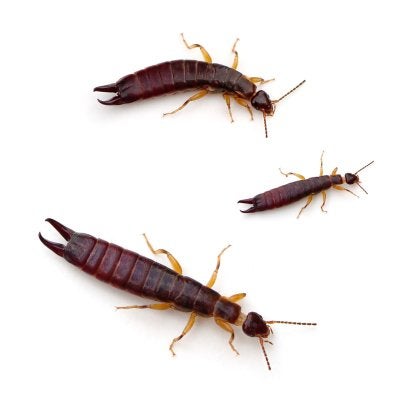 Earwig Identification
It is impossible to tell what kind of bugs you have crawling around your house if you do not understand how to visually identify them . Earwigs are easy to identify because of the small pincers located towards the back of the body. These pincers may be smaller on female earwigs, while they are longer and often curved in males. Their short bodies are typically a shade of brown, and some earwigs have wings. It should be noted, however, that even winged earwigs do not fly frequently.
Why You Might Have Them
Whether you are trying to locate the source of your problem or doing some research to prevent an infestation in the first place, it helps to know what attracts earwigs. Like many other pests, earwigs enter the home when they cannot find suitable conditions outdoors. They need food and moisture to survive, so they will infiltrate your home if that is where they can find these necessities. Be cognizant of where you store your garbage, and keep your home clean and free of excess moisture to prevent earwigs.
How to Get Rid of Them
You can start to eliminate your earwig infestation by vacuuming the offenders that you come across and strategically placing certain powders around the house. It is wise to call your local pest control professionals when you first notice signs of an infestation; these specialists will come bearing the proper equipment, knowledge, and skillset necessary for a complete eradication.