A need for cockroach extermination is one of the primary reasons why people contact a pest control company. If you're looking for ways to prevent a cockroach infestation in Dublin, then you may benefit from understanding more about these household pests. Continue reading to learn the truth about common myths regarding roaches.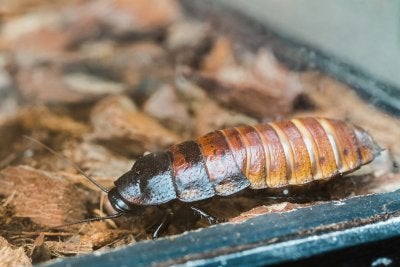 Myth #1: All roaches are pests.
You may be unpleasantly surprised to learn that there are about 4,000 different cockroach species worldwide. Some of these bugs can fly and others can't, and some of them are black or dark brown in color, while others have light brown or reddish coloring. You may be glad to learn, however, that a relatively small number of cockroach species invade buildings and homes where they can pose a danger to human health. If you have spotted cockroaches in your home, then contacting a pest control company sooner rather than later can help prevent the problem from growing.
Myth #2: Roaches are invulnerable to nuclear explosions.
It's true that cockroaches are extremely tough insects and that there has been research concerning their ability to withstand radiation. What's been found is that roaches that are exposed to 1,000 radon units live and experience decreased reproductive ability, and about 10% survive exposure to 10,000 radon units. Comparatively, humans die after exposure to about 400 to 1,000 radon units. However, cockroaches die after about an hour of being exposed to 115ºF temperatures, so they are unlikely to survive a nuclear explosion, in which temperatures reach more than 100,000,000 ºF.
Myth #3: A cockroach can live for months without a head.
Roaches have different circulatory systems than humans. Instead of capillaries and blood vessels, they have open circulatory systems that allow the body to seal off an injured area more easily. Also, cockroaches breathe through little holes, call spiracles, that are in each segment of their bodies, and their brains do not control their breathing. While these facts suggest that cockroaches can live for a while without a head, the inability to eat food or drink water will cause the average headless cockroach to die within a few weeks.