Pest treatment and control can be a vital part of maintaining the cleanliness and good reputation of your business. If you're wondering if your hotel may need commercial pest control in Pleasanton , then read on to learn about the early warnings signs of some common pest problems.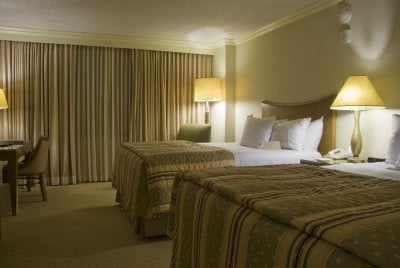 Cockroaches
When it comes to pests, few insects inspire the levels of revulsion that cockroaches can. For this reason, it's important to be on the lookout for the early signs of this type of bug problem. Cockroaches are nocturnal, so you may have a better chance of spotting these bugs when searching at night. If an infestation is underway, then you will probably find their feces on the ground, which resemble coffee grounds or small, dark cylinders.
Spiders
Even though most spiders are harmless to humans, you can bet that your customers won't be happy to spot one in the shower or see one dropping down from the ceiling. There are a few warnings signs that can indicate your hotel is developing a spider problem. Look for spider webs in and around the building while keeping in mind that webs come in a wide range of shapes and sizes. Some smart areas to check are anywhere you find other insects such as ants and flies. Also, damp environments and places like closets, storage spaces, basements, and wall and ceiling junctions should be checked.
Ants
Ants are a common type of pest, and they show up in a variety of environments. One of the first indicators that you might see at the beginning of an infestation is the presence of anthills around your building's exterior. Also, you may spot a few stray ants here and there inside of your hotel. These wandering ants shouldn't be ignored because they are probably hunting for food sources for their colony. To help avoid a major problem, consider calling a commercial pest control company at the first indication of an ant infestation.