Along with providing curb appeal for your property, your home's landscaping also creates a beautiful, natural environment for your daily life. With careful maintenance and the assistance of a company offering pest treatment near Dublin, you can ensure that your trees and landscaping remain in great health for many years to come. A company offering weed control, lawn spraying, and other yard services can help you set up a maintenance plan for your household landscaping. Read on for some more tips that can help you ensure the health of your trees and landscaping.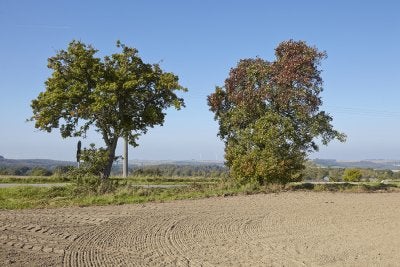 Plan Construction Projects Carefully
If your yard has mature trees and other landscaping features, it is important to plan any new construction projects carefully. For example, if you are planning on laying down a new driveway or excavating a sewer line, you should take all of the steps needed to make sure that the roots of your trees are not affected. When a tree's roots become compromised by digging or other construction, the tree may eventually die.
Apply Mulch Regularly
To keep your trees in great condition , it is a great idea to mulch your trees on a regular basis. For example, you can place up to four inches of bark, pine needles, or fallen leaves around the trunk of the tree. Mulching provides natural insulation for the tree's roots, and will also help the roots to retain moisture. In addition, a healthy layer of mulch can also prevent lawn equipment from damaging the roots of your tree.
Watch For Signs of Disease
When you are out in your garden, it is a good idea to keep an eye out for signs of tree diseases. Each tree species is susceptible to different types of diseases and fungus. When you spot the signs of ongoing damage or poor health in one of your trees, it is time to contact a tree disease treatment professional. With professional tree disease treatment services, you can help to bring an unhealthy tree back to life.