With the arrival of warmer weather, you're likely to see more and more bugs emerging from overwintering sites in search of sustenance. To help avoid the need for pest extermination in Pleasanton , it's important to make sure that your home isn't an attractive source of food, water, or shelter for insects. Read on to learn what can attract bugs to your home.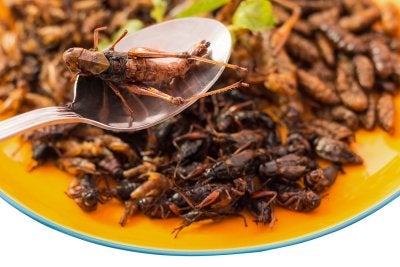 A Bug-Friendly Environment
Depending on the state of your yard, it may provide an ideal environment for pests to live in and later migrate from to your home. As part of the insect control process, examine your outdoor areas for problems like standing water or poor drainage, clogged gutters, rotted fascia or shingles, and old tree stumps. Also, maintain your landscaping by preventing your lawn from growing too high and keeping mulch a minimum of 15 feet away from your foundation. Lastly, repair any damage to your gutters, improve your property's drainage if necessary, and store firewood and building supplies at least 20 feet away from your home.
Access to Your House
The easier it is for bugs to get into your home, the more likely it is that they will access and infest it. To practice good pest control this season, walk around your property and look for access points that pests may use, such as tree branches that touch your roof or torn vent screens. Seal up any cracks, holes, and tears that your find in your home's exterior and trim back overgrown trees and foliage.
The Availability of Food
Finally, eliminating sources of food for pests is one of the best ways to make your home less appealing to bugs. Start by placing any pet food or bird seed that you store outdoors into sealed containers. Next, check your trash and recycling bins for holes and functioning lids. Then, transfer your pantry items into airtight containers and ensure that pet food bowls are regularly emptied and cleaned. Removing sources of food in these ways can help prevent the need for professional pest control services.